I was pretty excited to have the opportunity to paint this guy. The reference photo was amazing! While the pose of the corgi was not one I would typically be drawn to, the strengths of the soft background and wildflowers more than made up for that making this a piece I was thrilled to paint.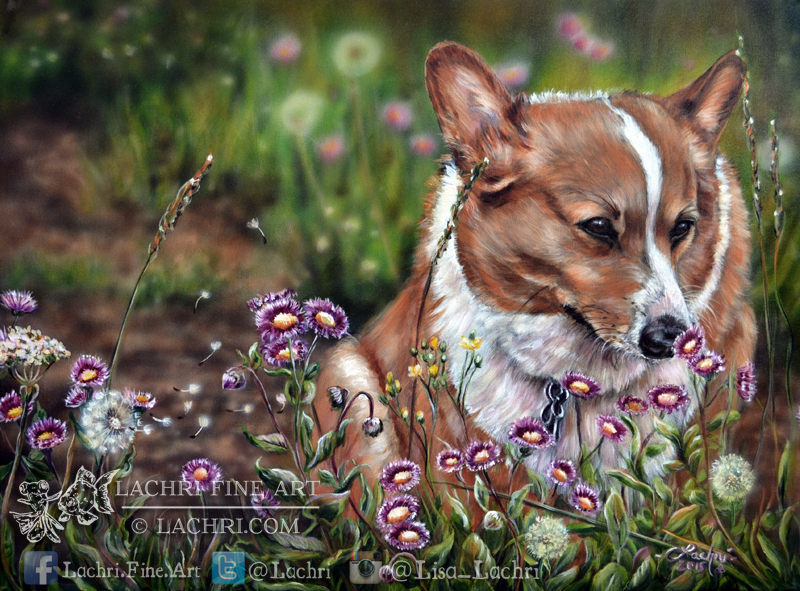 I started by airbrushing my background. This is a look that can be achieved by wet into wet blending and lots of glazing in oil paint, but it is SO much faster to do with an airbrush. The airbrush allows me to have more control in this look. This is a technique that I use for both paintings and colored pencil backgrounds. If you would like to see the real time tutorial for this, that is available for supporters over on Patreon 🙂
Once I had the background airbrushed in, I used liquitex basics to paint in the corgi and flowers in the foreground. I left my lines quite harsh in the corgi so that when I came back through later with oils, some of that texture would show through.  The end result of painting oil over acrylic is a lot of depth that can more easily be noticed when viewing in person because of the way the light shows through each layer.
Don't forget to check out the speed painting video for this guy 😀