Today's submission comes from artist Lior Mazuz. He has drawn this portrait in graphite. Normally I don't like working from photos taken from a cellphone for portraits but this one is so cool! I love the selfie pose and your drawing is great!! I actually suspected when I first saw this that you just took the original photo and put a filter over it. It's THAT close. Until I loaded it into photoshop to check your drawing and could see that there were some minor differences I was really not sure! That is great!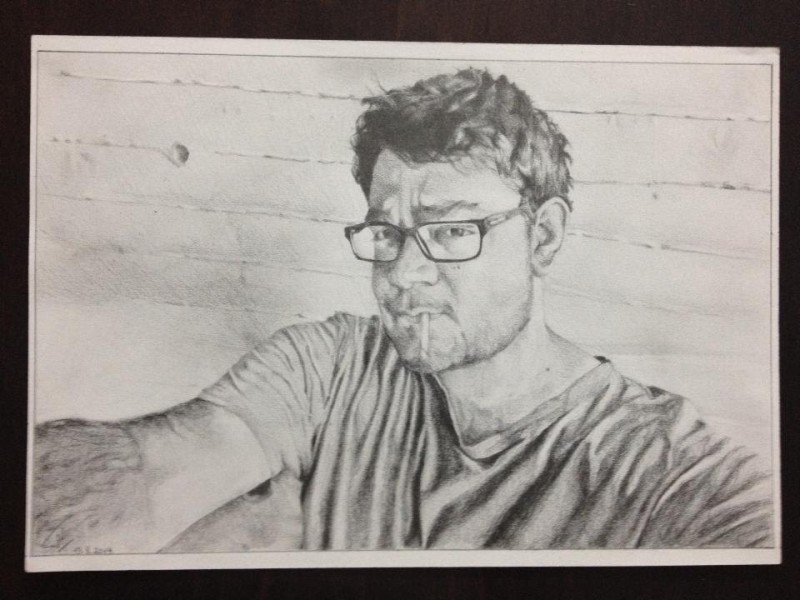 As you can see when I lined up the reference photo to the drawing, you are REALLY close. Not exact but you are exact in the areas that matter the most! I only have two tips for you on this one. First, that circle in the wall on the left. My eyes are just drawn right to it. It pulls attention away from the subject so I would drop that out all together.
The next is just to hype up the contrast on the left side of his face (well his right, our left) and on his shirt on the right hand bottom corner of the piece. You've got great contrast on the hair, so I know your pencils will have no problem going a bit darker on the face and clothes too! Just don't be afraid of that contrast!! It will create so much more depth in an already amazing piece!!