Today's submission comes from artist Laura Johnson. You can view more of Laura's work on her facebook page. She has completed this in watercolor. WOW this awesome! I'm not showing it to my husband or he's going to expect me to make one for him haha! You've done such a great job of capturing the likeness of both actors and the essence of the show.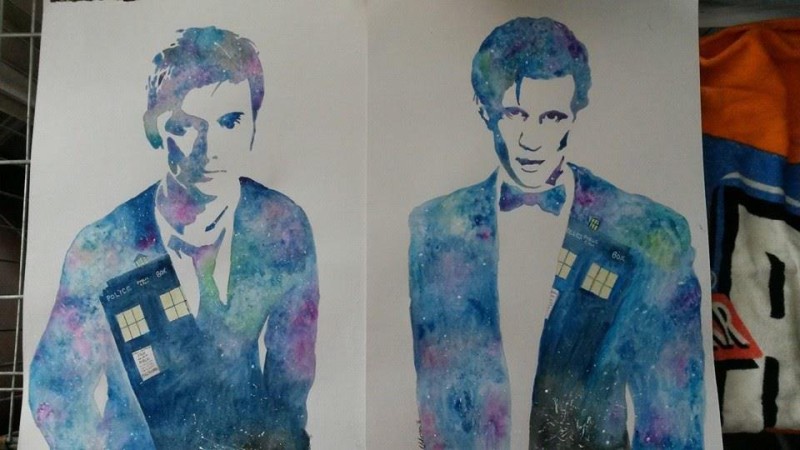 My only tip for the art is that the Dr on the right has a really really dark shadow on his cheek on the right. I would lighten that up just a bit because my attention is being pulled there, but the rest is just awesome!
The main thing I want to talk about is your photo of the artwork. You've got this absolutely AMAZING piece of art, and you took a photo of it against things that are totally distracting from it. You can't just crop it because your camera was looking at it from an angle. You've got shading on the right from where the light is coming in at the left.
When you set up to take the photo, make sure your camera is looking straight at the image. Not mostly straight, but all the way. When you're even a little off like this, it skews the image itself, even if you crop it.
For pieces on paper like this, I use masking tape to tape my painting to a board, then take the photo that way. This keeps the image totally flat for the photo.
Next, you want to watch your lighting. Make sure that it's hitting the whole piece evenly. I take my photos in natural, indirect sunlight. The white of your paper should be totally white. If it's not you need to take more photos until you get the lighting correct.
I have a video giving you some tips on getting photos of your work that would be helpful. https://www.youtube.com/watch?v=9ej7lm98qZc