Today's submission comes from artist Chihiro. This was completed in acrylics in a sketchbook. This is a great painting, they eye is especially is beautiful. Your drawing is SO close to the reference photo.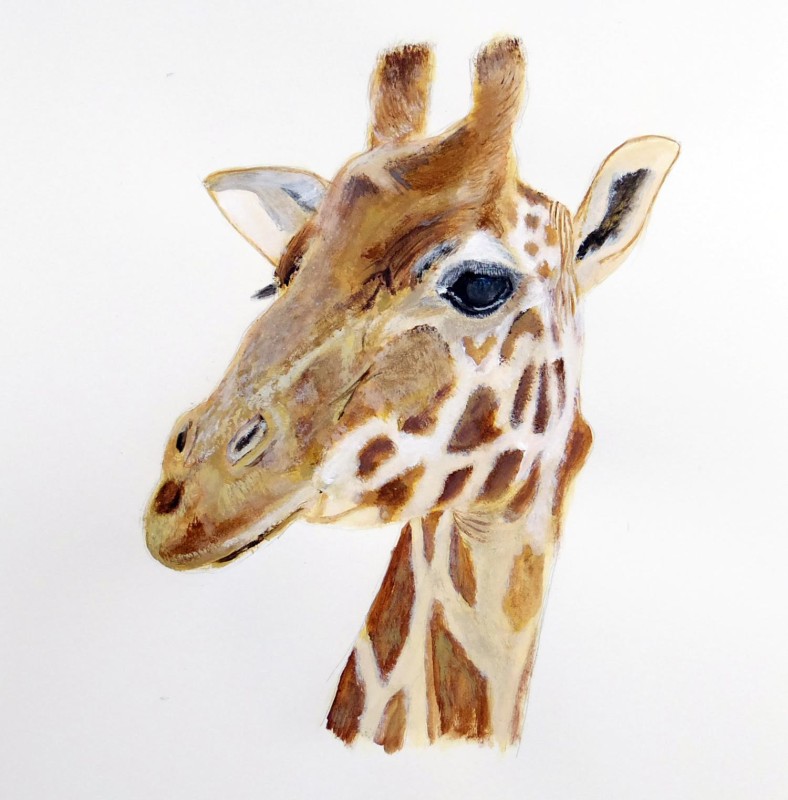 Taking a look now at some adjustments that can be made to improve on this painting even more, first I imported your reference photo and painting into photoshop, then put the reference photo over the painting, outlined the photo and dropped out the reference allowing us to see where adjustments can be made on the drawing itself.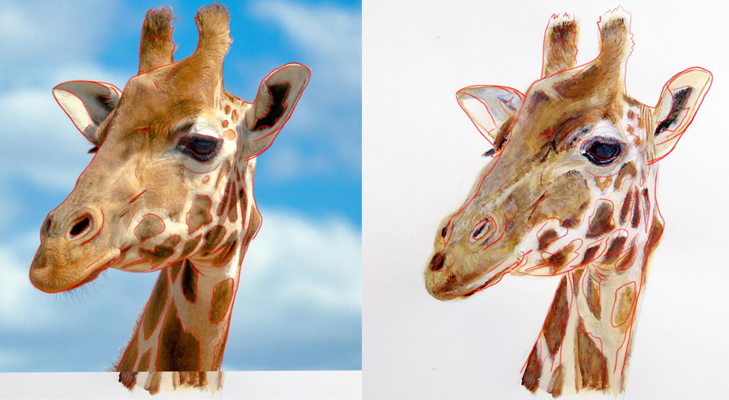 Your original drawing is really REALLY close. Just a few adjustments will have it exact.
The painting itself is going to be really hard to do on paper. Essentially you're limiting yourself more to dry brushing. This is an acceptable technique if it is what you're going for, but wet into wet blending and glazing is quite difficult to achieve on paper which does limit some things you can do.
My next tip is on the shading throughout the giraffe. Right now, some things aren't dark enough, other areas too dark or too light. This isn't an issue of it being wrong, just unfinished. If you spend a bit more time focusing on your values, like the dark area under the neck, the shadow under the ear on the right, the shadows within both ears. All of this will add more depth to your piece as a whole, giving you the more realistic look you're going for. The easiest way to accomplish a lot of this would be to glaze color for your shadows. This would definitely be easier to achieve on canvas. If you like painting in a pad, check out the Fredrix canvas pads. This is a very inexpensive way to paint on canvas, and the pads from Fredrix have a pretty nice surface to work on.