I talked a bit about the awesomeness of blogging about your art a couple of weeks ago. The day that video went live I got an email from google webmaster tools letting me know that my website was not mobile friendly (I personally hate mobile sites so I never bothered to adjust mine). They said that my site would drop on search engines accordingly. UGGG!! I don't have time to redo my whole site!!! That is about 2 weeks worth of work because I write it all in HTML with a few scripts mixed in. How in the world would I have time for this!?!?
Now a while back I recommended weebly to you guys to build your sites off of. They have awesome templates that really simplify the process of building a site. I needed something like that!! After contacting my hosting company I found out that WordPress isn't just for blogging anymore. You can build your entire website off of this platform! They have posts (blogs) and pages (website).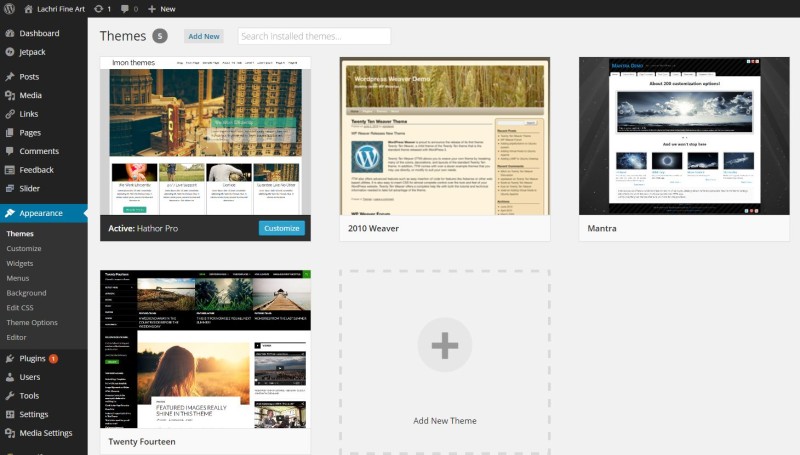 The thing I like so much about wordpress is that they use themes that are essentially templates to build your blog and site off of. Once you find a good theme (a process that took me 2 entire days because I'm so indecisive and there are so many choices out there), it's quite easy to build the site. The theme is important. The one I went with is called "Hathor" by Imon themes. He has a free version of the theme, but I went with the pro/paid version for $39. This gave me more options with color elements and some other stuff. Choosing a paid theme is a big deal because some don't have good support. Once you pay, if there are problems with the them…good luck! This  guy had great reviews and appeared to get back to his customers quickly. I found this was true when I needed help with some things that weren't loading right within the theme. He logged in and fixed the problems himself, and did so quite quickly. I was pretty excited about having help like that when needed.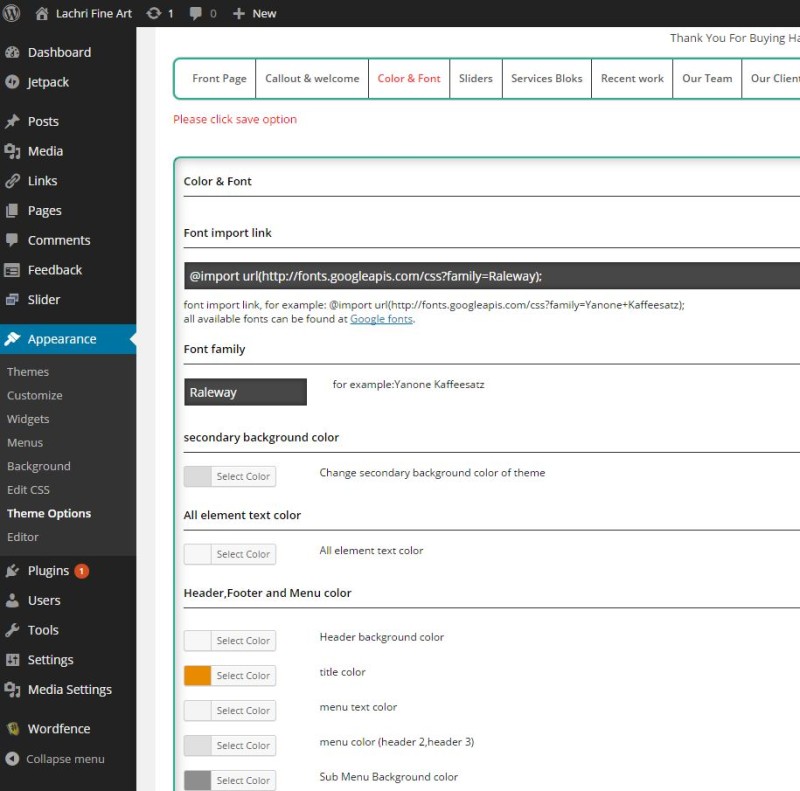 A good theme makes it easy to set up the look of your site. Look how easy it is to change various colors within the theme. I tried a few themes (even some paid) that were not easy to set up. This defeated the purpose of me moving my site to a wordpress site. I needed something that would be easy to figure out and fast to put together. This really is. I had my entire site set up in about 3 days. That same amount of work would have taken me over two weeks if I wrote the code myself.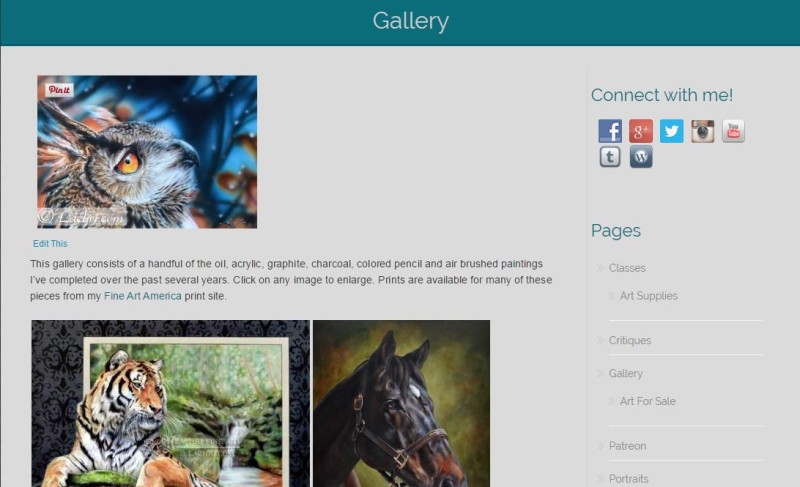 There are also widgets and plugins that you can add. When you add one of these widgets, it is added to each page. I LOVE THAT!! You can have a search bar, your social media links, a calendar, photo stream, there are widgets for everything.  You can see on mine I have my social media and page menu on my right sidebar. There are even more widgets at the bottom of each page.
Anyway, the nice thing is that now my website is more seamlessly integrated with my blog, and it is SUPER easy to make edits on the site. I did give up some design control that I had in writing the HTML for my site myself, but it was totally worth it to me to now have such an easy way to manage my site.   I have no doubt that I will for the first time ever, keep up on updating my site now. If you're totally new to building a website, I still think sites like weebly are the easiest way to get started. There was a bit of a learning curve in figuring out how to adjust various things with wordpress, but there are tons of tutorials and videos out there that explain how to do anything you could want.   The hosting company I use both to host my wordpress site and register my domain name with is called EMWD. I've been with this company for around 14 years. They are reliable and have the BEST customer service when you need help. I've actually called them and left a message at 2 or 3 in the morning freaking out when I accidentally deleted my entire website (I was trying to delete an install and something wen't terribly wrong). They had it restored within an hour (for no extra cost).  For me I needed to move my blog from one area of my site to the main page. I had NO idea how to do this. I could have spent the next two weeks trying to figure it out and probably still would have messed it up, but they did it all and organized my old site into a new folder (which was a hot mess) for $35.  They had it done within 24 hours of me requesting the service.
You can also get a wordpress site hosted straight through wordpress but it looks like you need to pay up front instead of monthly for the service like I do for more features. They do have free options that I believe they host on their site, but you will have advertisements on your page and you don't get some of the same features. https://signup.wordpress.com/signup/ I didn't play around with the free option for long, but I can say I did not love their editor. The one I use that is paid for through EMWD  was much nicer to work with.