Oh this one was so much fun. I got to go to the stables where this beautiful boy lives and take photos myself. I LOOOVE when I get to take the photos I want to use, I can be sure to get the angle and lighting that I want. Not only that, but I got to meet him in person! The best part was him trying to steal Halloween candy out of a bowl near where we had him posing.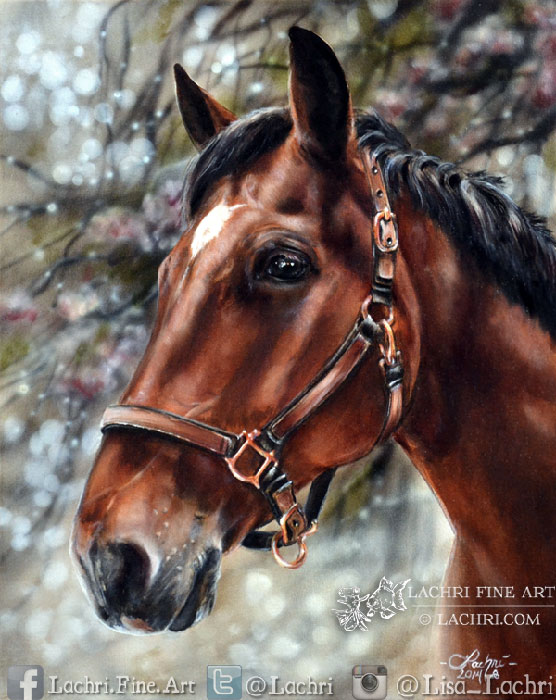 For this one I did my underpainting in acrylic paint, then went over it in oil paint. This allows me to take advantage of the best of both mediums. I get the super fast dry time of the acrylics  for blocking everything in on the under painting (plus I get to use the airbrush for my blurry background), but then when I go back in with oils I can take my time blending my glazes to get the color/softness/details just right without worrying about it drying too fast.
I'm using Liquitex basics for my underpainting and Winsor & Newton oil paints.
Make sure to check out the video for this painting where I give you tips while I paint!