Today's critique comes from artist Elena Pereverzeva. You can check out more of Elena's work on her facebook page. This piece was her first time using pastels. The colors you used on this drawing are SO beautiful together and compliment each other perfectly! That is a pretty big deal all in it's own. Your mix of soft cream clouds and darker blue in the sky are very nicely done, and the way that you've pulled some of those colors down into the water was great!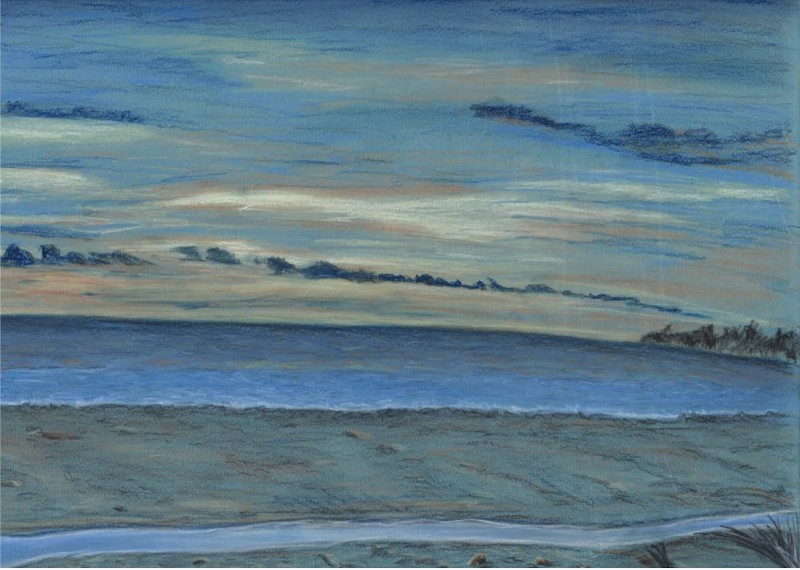 I'm so excited that you submitted this piece because one simple adjustment will make a huge deal, and it's something that will apply to anyone painting waterscapes like this. You want the line between your water and your sky to be completely horizontal. Always. You don't want it tilting downwards. Here both the sky and the water are drooping, creating a sort of surreal effect.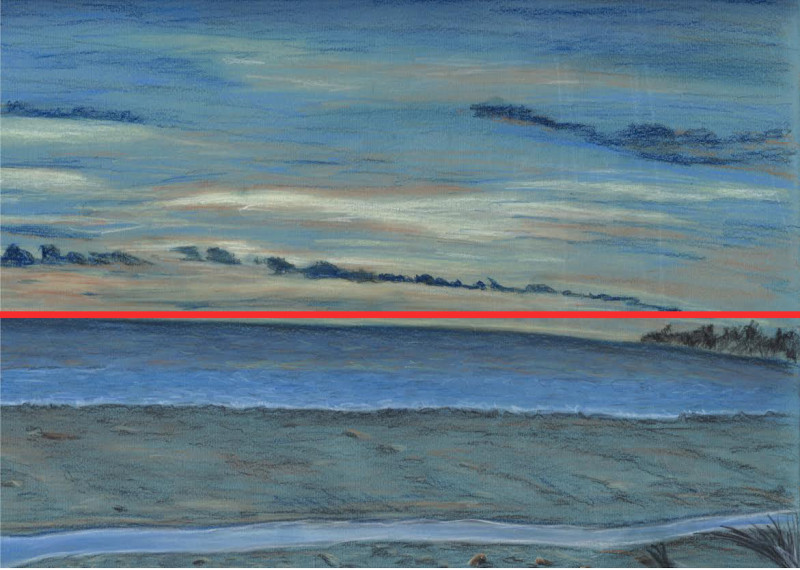 If we just even that line out, it will make a HUGE difference in the overall balance of the piece. In addition to evening out that horizon, I've evened out the drooping cloud, and removed the cloud in the upper right.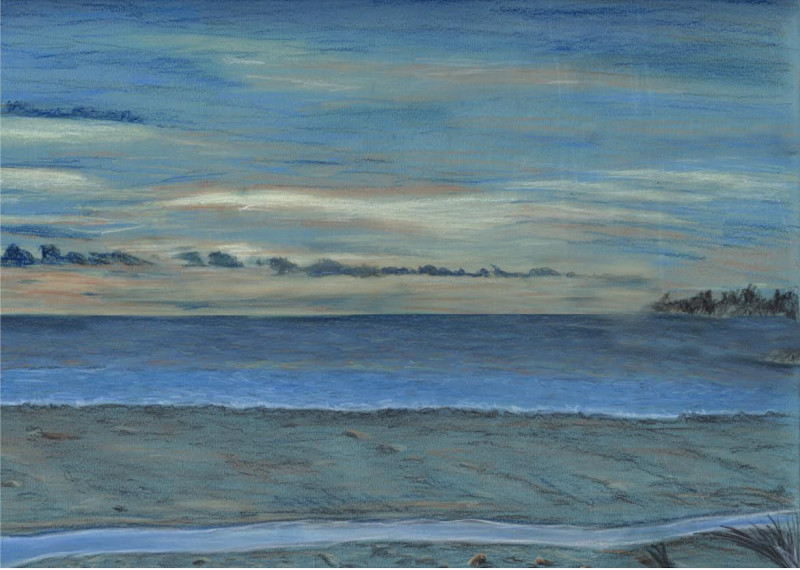 The cloud in the upper right, even once everything else was straightened out was pulling attention to an odd spot of the piece. It was fighting with the land mass below it.
My last tip for working in pastels is to do a bit more layering. One of the great things about pastels is how softly they can blend as you keep adding layers. Don't be afraid to get more pastel on your paper!
This is SUCH a great starting point, you should be quite proud of yourself!!