Have you noticed that "create call to action" button on your facebook fanpage? If you're not already, you should be taking advantage of this!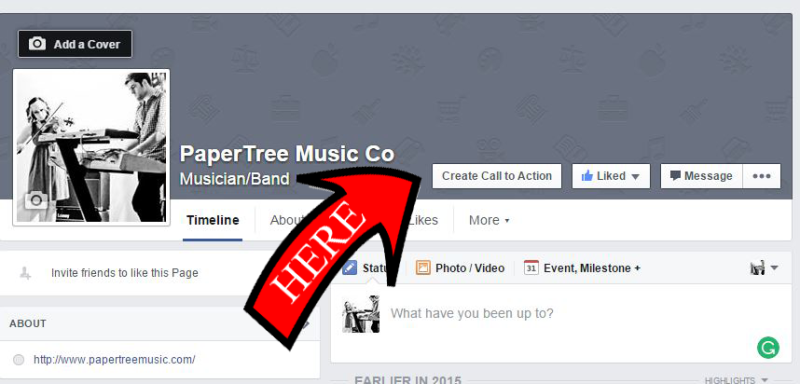 This is a great feature that puts a button right on your cover image with options to send people to your store (etsy, your website, storenvy, fine art america, whatever). Or you can choose to send them to a video, contact, app, or anything you want. They are fairly limited on button title options, but you can link to just about anything you like.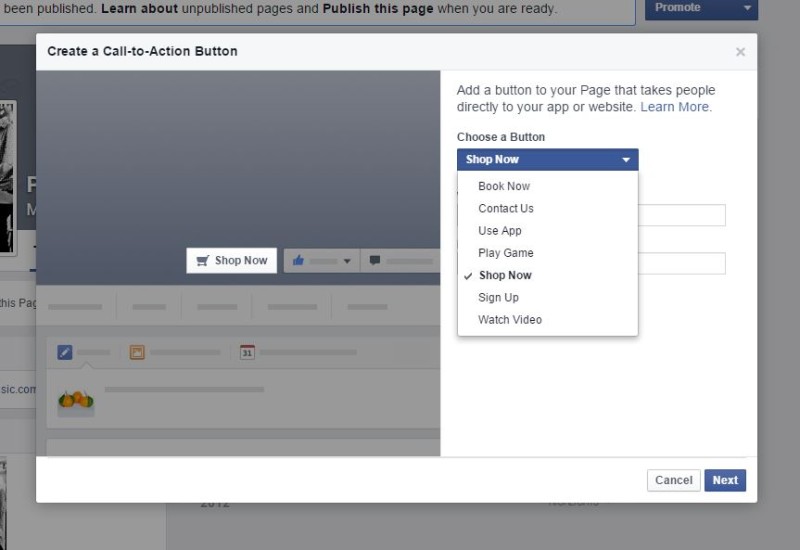 For my page, I went with the "sign up" option and link people to the email sign-up form on my website. If you can't think of what to link here, at least use the "contact us" feature with a link to your website. This is valuable real estate on facebook, take advantage of it!